The 43-kilometer-long Ofoten Line extends from the Port of Narvik to the Swedish border and is Norway's northernmost railway. On this stretch, the Arctic Train moves through a unique, beautiful, and changing landscape from fjords to high mountains. In this landscape, there is more than nature that is experienced as dramatic. Several historical events form a dramatic backdrop for the experience.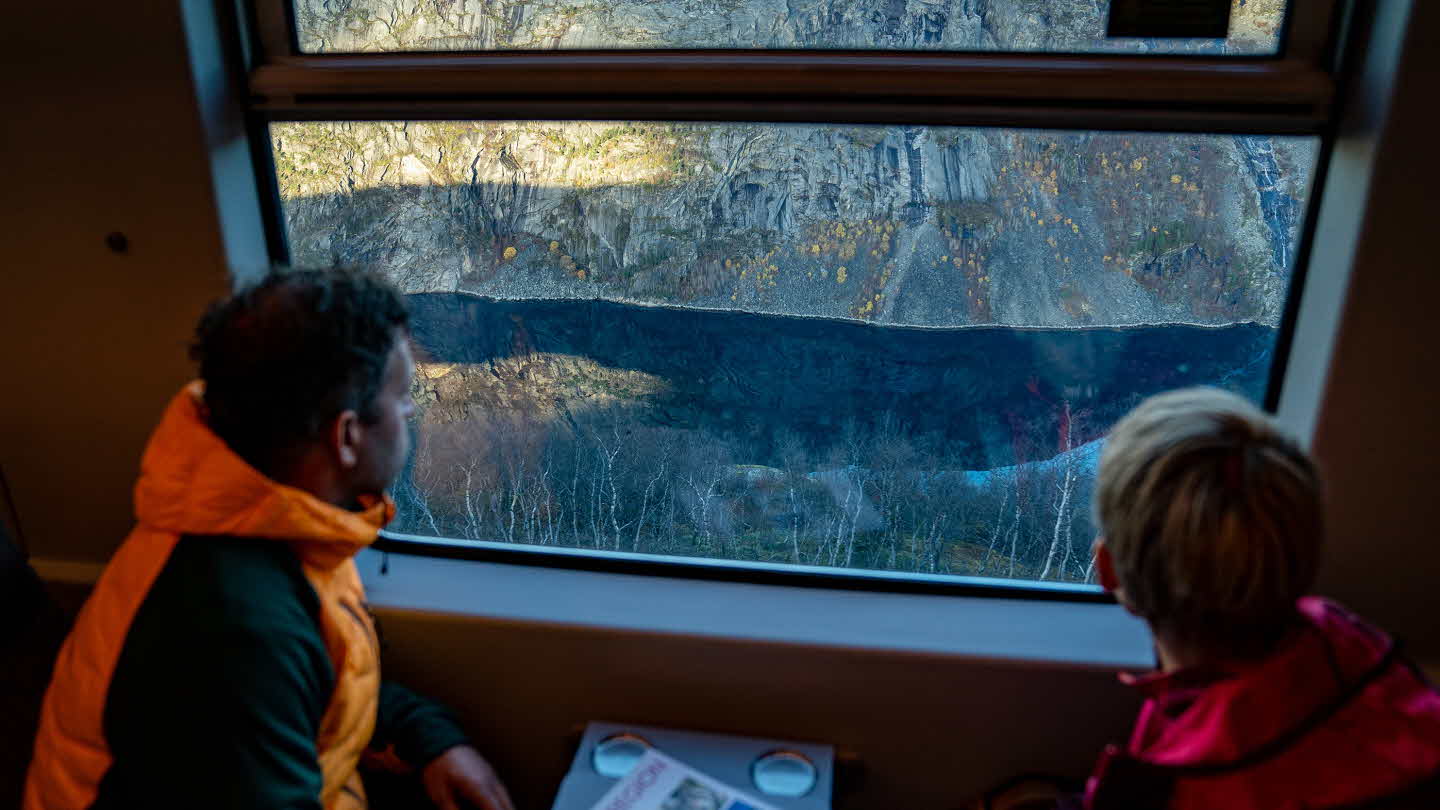 An unforgettable journey
Travelling through a historical, beautiful and wild landscape with mighty mountain peaks and cascading waterfalls, you will be blessed with a jaw-dropping view over the Arctic fjord. To make sure you get the most out of your trip, the train makes several stops along the way.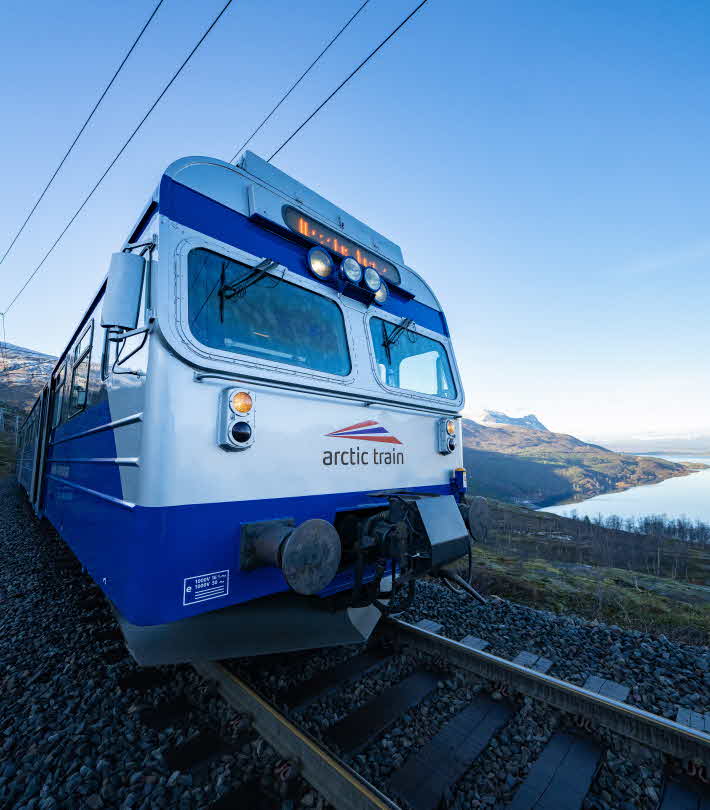 The Ofoten Line
The Ofoten Line was built to ensure access to an ice-free port of export for the rich iron ore deposits in Northern Sweden. The construction period lasted from the late 1800s to a few years into the next century and faced extreme challenges in terms of climate and logistics. At the most, more than 5,000 people were involved in the construction of the railway line. Traveling workers, so-called navvies, sought the happiness of what appeared to be a European «Klondyke». The myths and legend stories about the navvy culture are colourful and exciting.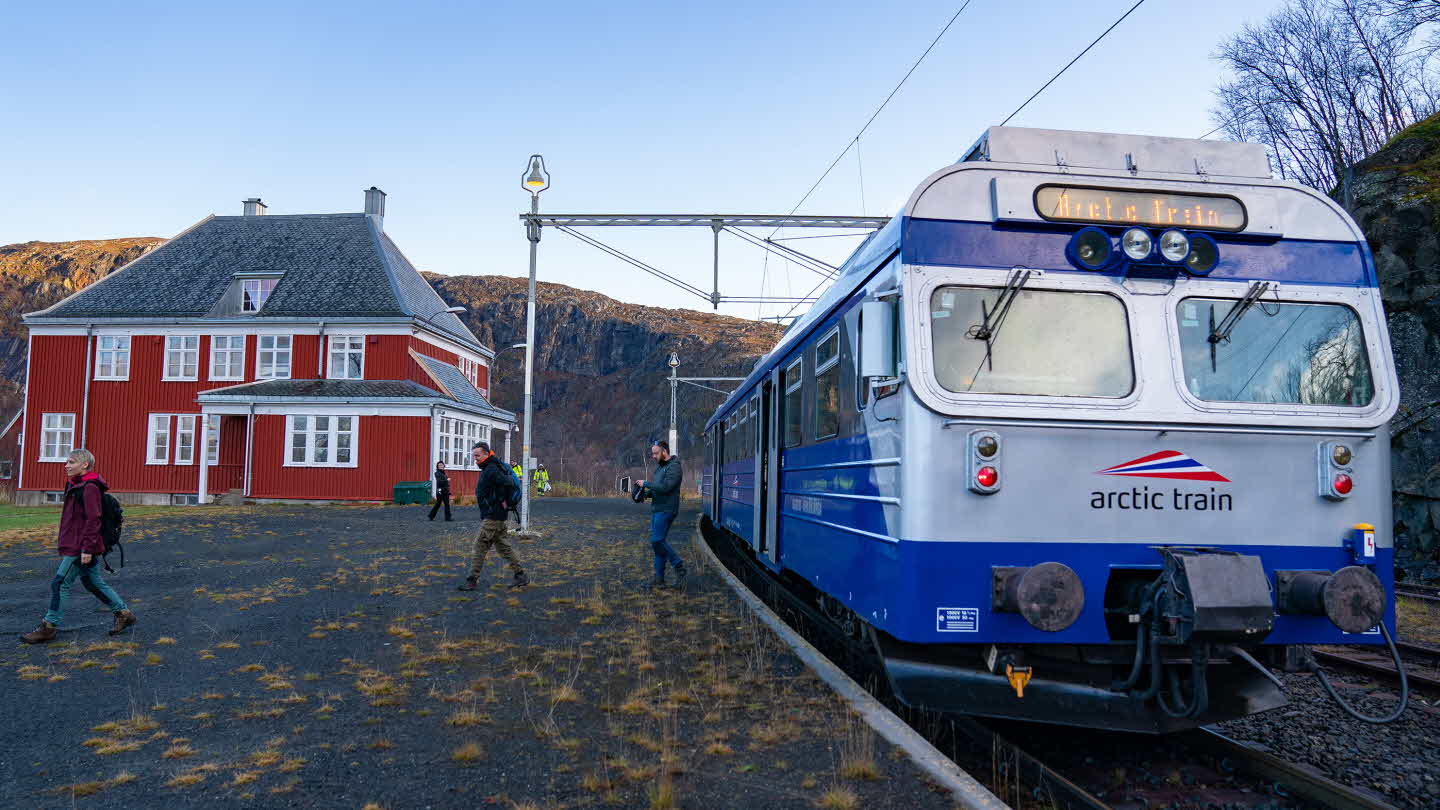 Dramatic history
It is not only the scenery surrounding the trainline that is dramatic. The historic events connected to the construction of the railway at the end of the 19th century and the war actions in 1940 creates a dramatic backdrop for the Arctic Train experience.
During World War II, the Ofoten Railway was again brought into the centre of history. As an export route for Europe's largest and most important iron ore deposits, the railway line was important to control. A large part of the warfare during the Battle of Narvik therefore took place in the immediate vicinity of the railway. An automatic guide system ensures you get involved in the exciting history.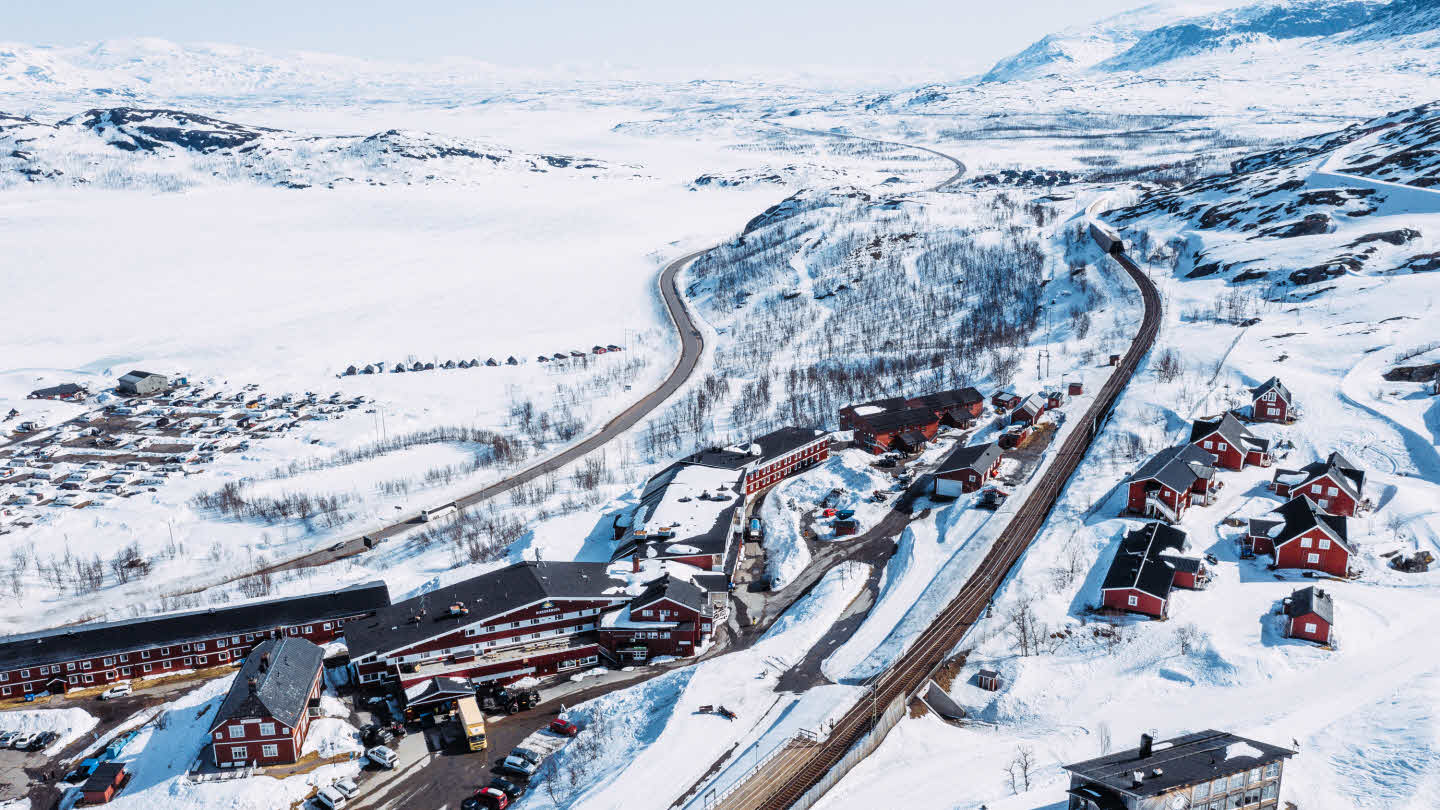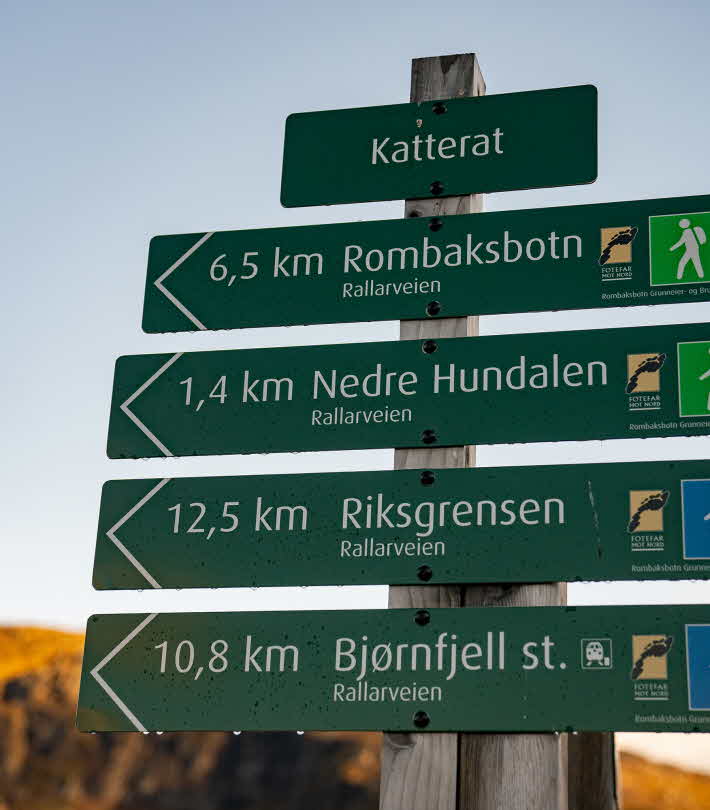 Tickets & Prices
Tickets can be purchased at Narvik Train Station or onboard the train. Our staff are available 30 mins. before our departures. For group bookings, please contact our Visitor Center
| Ticket Prices | |
| --- | --- |
| Adult | 650 NOK |
| Children (4 – 15 yrs.) | 325 NOK |
| Children (0 – 4 yrs.) | Free of charge |
| Groups over 10 pax | 585 NOK p.p. |
| Other Prices | |
| --- | --- |
| Dogs | 150 NOK |
| Bicycle | 150 NOK |
Contact
Can we help you with anything? We are happy to hear from you. For general questions, please contact our Visitor Center
Our offices are located at Narvik Railway Station. Stop by or use the contact info on the website to reach us.
The Arctic Train
Narvik Railway Station
Stasjonsveien 1
8514 Narvik
NORWAY
Facts Ofoten Line
Ofototen Line total lenght. Narvik harbour - Riksgränsen | 43 (42.66) km
Arctic Train. Narvik Harbour - Bjørnefjell | 36.72 km
Number of train stations/stops perosnal transport | 5
Number of tunnels | 20
Official opening of the Ofoten Line | 14 July 1903
Total tonnage of goods on the Ofoten Line annually | 15.9 million tons